Join us for an incredible workshop Mogo Pilates' mentor and Master Pilates teacher, Debora Kolwey, who is a certified Pilates Teacher and Master Teacher Trainer from The Pilates Center in Boulder, CO. She has been teaching Pilates for over 30 years and is one of only three people who have trained directly under Eve Gentry, a first generation student of Joseph Pilates himself. This unique Pilates experience will give you the tools and skills to take your Pilates practice deeper by learning from one of the most influential and knowledgeable women in the Pilates industry.

Private Lesson with Debora - Few Spots Left
Debora will be offering private lessons and duets. This will be an insightful opportunity for you to learn more about your body and how you can further your Pilates practice outside of the studio.
 
Limited Availability on Saturday
Reserved on First Come Basis with payment in full.
No refunds.
Private Lesson - 1 Hour $250
Duet Lesson - 1 Hour $125 per person
Group Classes with Debora - Limited to 10 People
Collectively, we will explore how we can come into alignment with ourselves in both mind and body. We will explore Pilates principles of strength, flexibility, precision, and control and discuss how it can help us return to health. This will include both conversation and movement led by Debora.
Friday Group Class - 5:30p-7:30p
Saturday Group Class - 9:30a-11:30a
Group Class - 2 hours $150 per person
Reserved on First Come Basis with payment in full.
No refunds.
Activities will take place on Friday, May 11th and Saturday, May 12th at Mogo Pilates. We encourage you to reserve your spot for a lesson and the classes you are interested in as they are filling up. Contact us at mogopilates@gmail.com or call 952.404.9934.
Warmly,
Victoria + Katie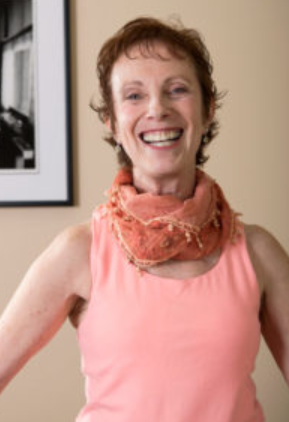 Master Teacher, PMA-CPT
The Pilates Center, Boulder, CO
(Photo and bio courtesy of The Pilates Center)

Debora Robinson Kolwey began her movement studies in high school, with yoga, ballet, modern dance and theatre arts. She received her BFA in dance from New York University's Tisch School of the Arts and upon graduation pursued a career in modern dance, in NYC.

In 1982 Debora moved to Boulder, Colorado to dance with The Nancy Spanier Dance Co. While teaching fitness at a local gym, she apprenticed with Stephan Frease to become trained in Pilates, and in 1985 opened a small studio in her home. She spent the next few years teaching privately and traveling to study with first generation teachers. Pivotal to her development was an apprenticeship with Eve Gentry. After Eve's death, Michele Larsson and Debora created the first Core Dynamics workshops to carry on Eve's legacy.

In 1991 Debora joined the teaching staff at The Pilates Center in Boulder, and in 1999 became a Licensed Teacher Trainer for The Pilates Center. Debora is devoted to teaching. She is inspired by this opportunity to explore, with all types of people, that which supports us in becoming more fully human and finding deeper satisfaction in this life. She is influenced from many sources, including a wide variety of movement and alternative healing systems, spiritual philosophies, and her long-time practice of contemplative meditation.

Debora is certified by Eve Gentry, the original Pilates Institute, The Pilates Center (1992), The PMA, and has most recently completed Eric Franklin's Level I Educator training. Debora has been mentoring Victoria of Mogo Pilates for 8 years and has been influential in helping her become the teacher she is today.