Classical Pilates Studio in Wayzata, Minnesota
Join Mogo Pilates and Improve Your Health Today
Mogo Pilates believes in and teaches positive Pilates that is classical, inclusive, and motivational. Our studio is located in Wayzata, MN and have clients from all throughout the Twin Cities Metro area. The Mogo mindset is that Pilates can benefit every body, no matter age, ability, or background. Our instructors are highly trained and are committed to helping you improve your health, well-being and overall fitness.
Benefits of Pilates
Improve flexibility and circulation

Increase strength and tone of core muscles

Correct muscular imbalances and promote uniform development

Reduce tension and stress

Help to increase balance and reverse signs of aging
Scolio-Pilates® Twin Cities
Mogo Pilates is the only authorized Scolio-Pilates® studio in the Twin Cities and Minnesota. Scolio-Pilates® is recognized as an effective treatment program for Scoliosis and pain management.
Mogo Pilates is a fully equipped classical Pilates studio. Mogo offers lessons on reformers, wall/tower units, cadillac, high chair, low chair, pedi-pole, guillotine and barrels. We have the highest quality Pilates equipment.
Mogo Pilates offers private and semi-private lessons. Mogo also offers mat classes. Class sizes are limited to 4 people (private sessions are required prior to enrolling in group classes). All classes are by appointment only. Please call 952-404-9934 or email mogopilates@gmail.com to schedule an appointment. Discounts are available when purchasing packages.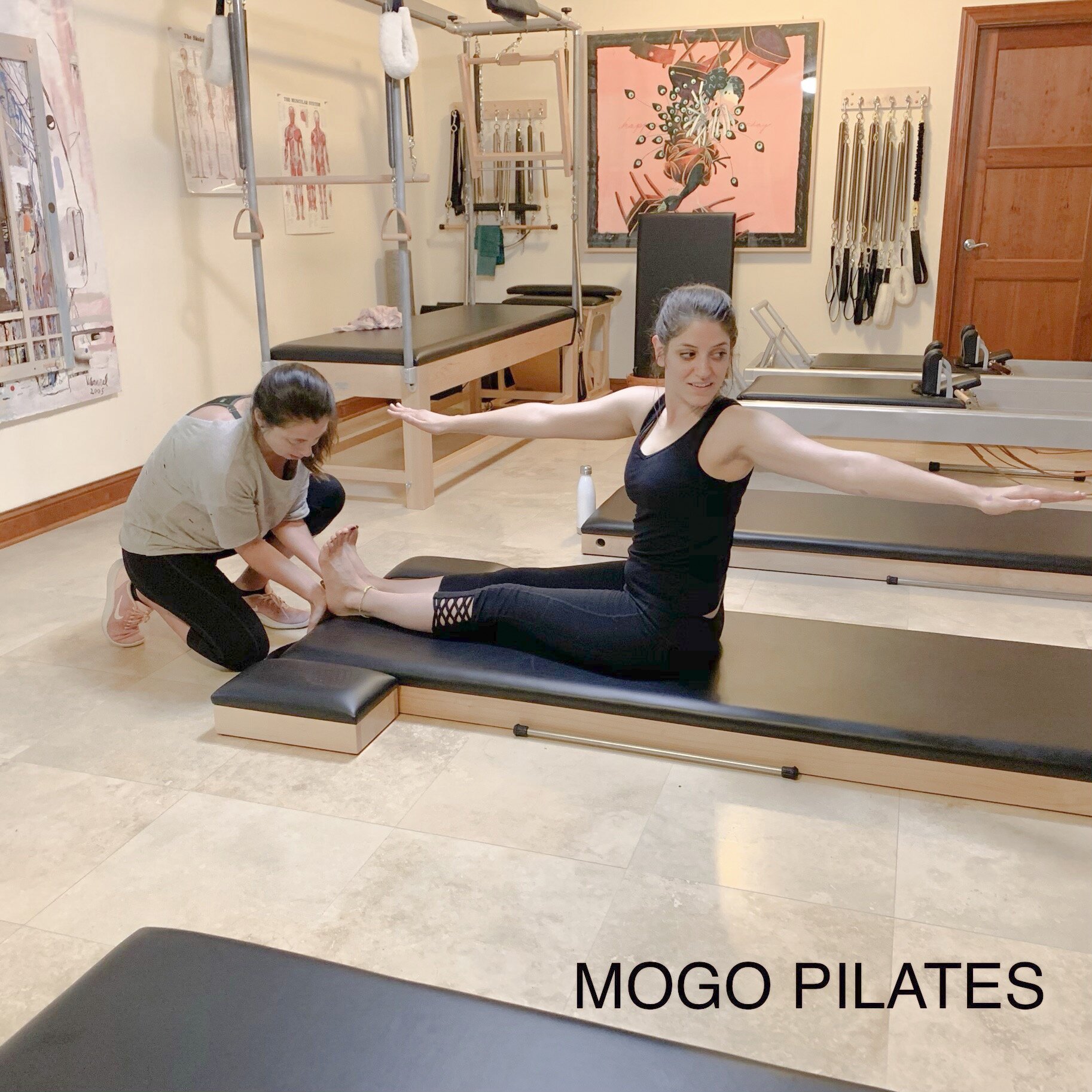 Explore Pilates with Mogo
Mogo is committed to helping you keep up your Pilates home practice!
Check out our Pilates Blog Posts.
Move with us on Instagram!